Siamo lieti di comunicare la presenza della voce Archeosofia ad opera di Massimo Introvigne nel prestigioso World Religion and Spirituality Project (WRSP) e accessibile al seguente link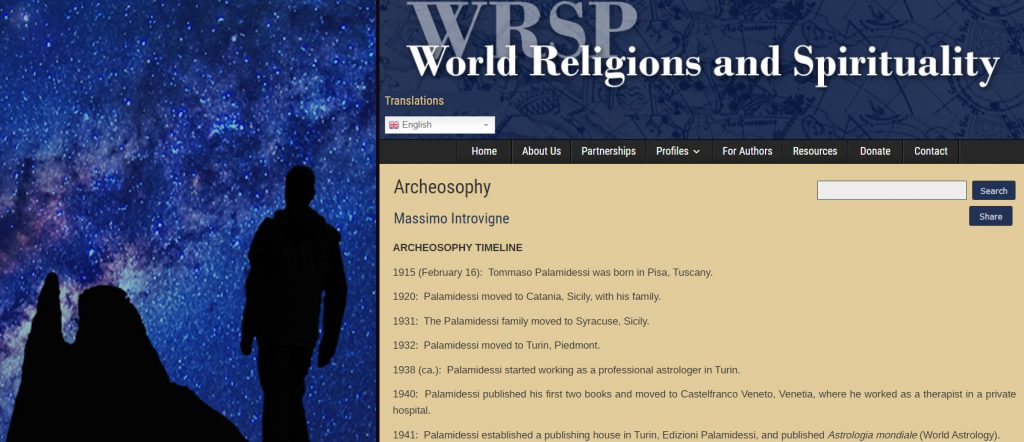 Il World Religion and Spirituality Project, originato nel 2010 presso la Virginia Commonwealth University, ha lo scopo di presentare informazioni oggettive, affidabili ed estese su i diversi movimenti religiosi e gruppi spirituali. Il progetto, che fornisce entrate tradotte in piú di 90 lingue diverse, vanta partnership con prestigiosi progetti internazionali, tra i quali: Cesnur, Nova Religio (Loyola University), The Spiritual Childhood Project (McGill University), The Pluralism Project (Harvard University), The Aleksanteri Institute (University of Helsinki), etc.
Ringraziando il WRSP per l'opportunità di essere presenti nell'enciclopedia online del progetto, vi lasciamo a una buona lettura!